When Does Helping Hurt?
There's nothing more exciting than seeing your child succeed. But when they fail, your words as a parent, coach or caregiver can have a lifelong effect. Our intention is to provide a voice for young athletes — to say what they can't. And by reading the letters, we hope parents, coaches, and even young athletes use them as a catalyst for discussion to help start the conversation and #shutoutthestigma.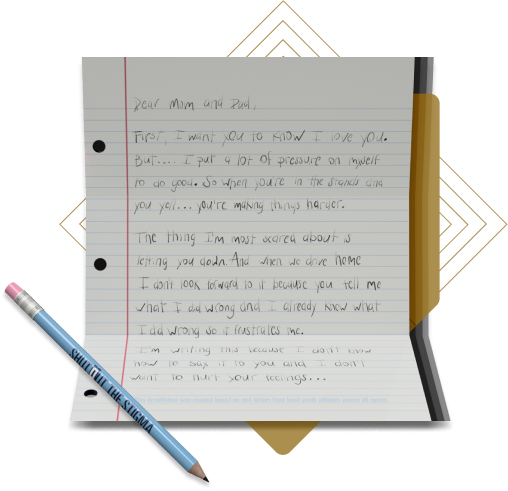 Featured Videos
Watch an Extended First Look at Not Good Enough
---
Open Letter: I'm Scared to
Let You Down
---
Open Letter: I Don't Look Forward to Playing
---
Open Letter: Behind the Scenes
---
Ryan Lefebvre Shines a Light on Youth Sports
---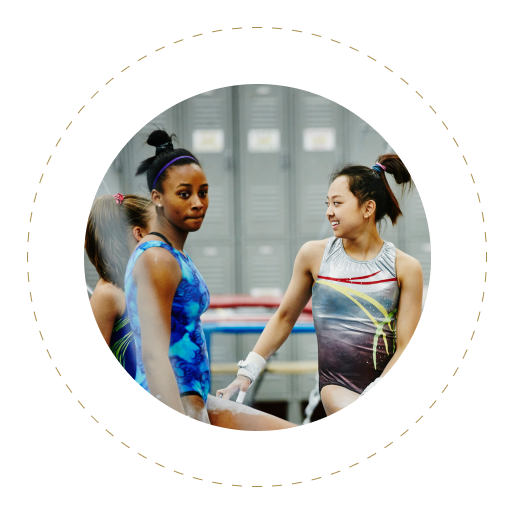 Open Letter
I'm scared to let you down
---
"Dear Mom & Dad, I'm writing this because I don't know how to say it to you and I don't want to hurt your feelings..."
I Don't Look Forward to Playing
---
"Dear Mom & Dad, don't be mad at me but the way you yell at me when I play ball, it hurts..."
Not Good Enough
Watch an extended first look at Not Good Enough, a film that explores the toll that perfectionism can take on youth athletes and their mental health and the relationship coaches, parents and guardians have on this experience. Brought to you by the Kansas City Royals and Blue Cross and Blue Shield of Kansas City, the film will be released in the coming months.
Get the Conversation Going
Our words as parents, coaches, and caregivers – and the pressures children feel in sports – are proving to have lifelong mental health effects. We must collectively do better. Use the Conversation Guide as a check-in with your young athlete, and start the conversation on your social channels to #shutoutthestigma.
#Shutoutthestigma
---
Guide the Conversation
Share this page: