A Must-Watch for Coaches and Parents:
Not Good Enough
Not Good Enough boldly challenges parents and coaches to think about how their actions can negatively affect youth athlete's mental health. This film explores the problem and the solution in a compelling narrative to drive change in youth sports with an unflinching look at what it's like to be a youth athlete today.
Watch Documentary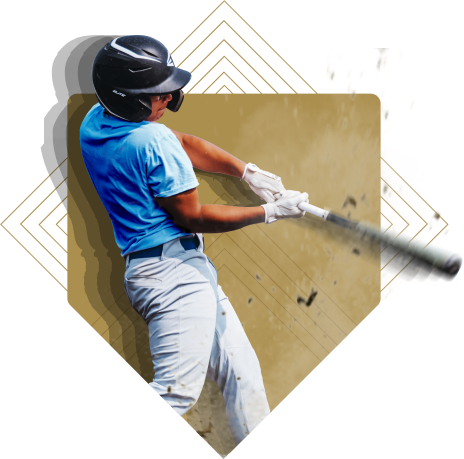 Young Athletes and You: When Does Helping Hurt?
Parents, caregivers and coaches want to encourage their kids and see them achieve their fullest potential. But what happens when those conversations do more harm than help? Here you'll find letters from kids sharing their feelings about the need to constantly succeed, as well as a Conversation Guide for adults on how to have positive, helpful conversations with their kids.
---
Shut Out the Stigma: Our Mission
Our behavioral health impacts our ability to function in everyday life, as well as our concept of self. Through Shut Out the Stigma, Blue KC and the KC Royals want you to know that it's okay to reach out for help and share your behavioral health concerns. These issues can affect anyone, so we want to raise awareness that there are resources available to help those in our communities who need them.
Hear from our Ambassador: Ryan Lefebvre
Community Investment
In the 2023 regular season, Blue KC is distributing donations to Behavioral Health organizations that focus on mental health through sports and that mainly serve teens and adolescents.
Overall, Blue KC donates $30 for every inning that a Royals pitcher records a shutout, which is then added to the overall monthly distribution amount. Each month during the regular season a new organization will be selected to receive the distribution.
---
Total Donations to Date in 2023*
*Donations through October 1, 2023
Take the Quiz: Suicide Myths vs. Reality
By being more aware of the facts, you may be able to help save the life of someone close to you. Take a couple minutes to test your knowledge about this preventable tragedy that happens every 12 minutes in the U.S.
Choose if the following statement is true or false:
---
Talking openly about suicide is dangerous. It often plants the idea in a person's head.
Suicide usually occurs out of the blue – without any warning.
Self-poisoning is the most common method of suicide.
Suicide runs in families. It's a hereditary condition that can't be prevented.
If a suicidal person feels better that means that the problem has passed.
Females die by suicide more frequently than males.
Young men are at the highest risk of killing themselves.
Once someone is suicidal, he or she will always remain suicidal.
Thanks for taking a few moments to learn about the myths and realities of suicide. Your awareness can help save a life.

Seek help in a time of crisis with a phone call or text.
If you or someone you know is contemplating suicide, call or text 988 to be connected to the free and confidential Suicide & Crisis Lifeline.
FALSE: Discussing suicide openly is one of the most helpful things you can do. It shows you are taking the person seriously and that you care.
FALSE: 80% of people who die by suicide give some warning. That's why it's so important to recognize the warning signs.
FALSE: Firearms are the most commonly used method of completing suicide, accounting for more than 50% of all suicides.
FALSE: Suicide is not hereditary. It's important to note, though, that survivors of suicide loss are at greater risk of dying by suicide themselves.
FALSE: If someone who has been depressed or suicidal suddenly seems happier, don't assume that the danger has passed. Making a decision to end one's life often improves the person's mental attitude and increases his/her energy to carry out the suicide plan.
FALSE: Three times as many males die by suicide while four times as many females attempt suicide.
FALSE: Males between the ages of 18 and 24 are in the group with the highest growth rate of suicide, but older men are actually at the highest risk of killing themselves.
FALSE: Heightened suicide risk is often short-term and situation-specific. While suicidal thoughts may return, they aren't permanent and a person with previously suicidal thoughts can go on to live a long life.
Source: suicidepreventionlifeline.org